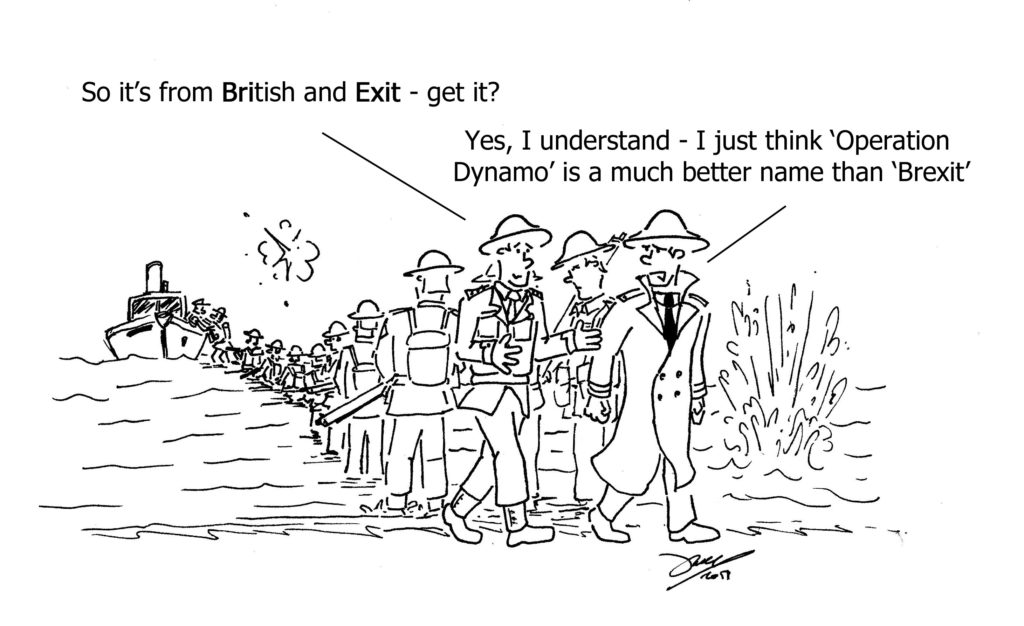 The United Kingdom is embattled, standing alone against all of Europe and trying to facilitate the best possible exit for its people. Is the 21st century Brexit the equivalent of 1940's Dunkirk? There may be some comparisons to be made but it is perhaps not the most appropriate or tactful of analogies. However, what we can see in the events of Dunkirk that is of relevance today is truly effective leadership under extreme pressure.
Christopher Nolan's film is currently retelling what is, to some, a familiar story. A new, younger audience may be learning about the dramatic escape of over 300,000 soldiers for the first time. All stand to learn something. Whether you're conducting negotiations in Brussels or running your own business here in the UK, there are leadership lessons to be learned from the example of Captain Bill Tennant. As the Naval officer tasked with organising the beach evacuations at Dunkirk, he demonstrated the importance of:
1. Seizing opportunities
2. Innovating
3. Acting with grace and humility
Did the British get lucky at Dunkirk? Yes, to an extent. Hitler's decision to halt his ground advance and allow Goering to finish off the trapped Allied forces from the air provided a window of opportunity. However, this opportunity could have amounted to very little had it not been fully seized. Up until this point, under 8000 soldiers per day were being evacuated. The opportunity of extra time alone would have only resulted in 45,000 men rescued (Vice-Admiral Ramsay's initial estimate). Tennant recognised that they had been given a chance to lift many, many more.
Good luck might come your way or you might be given a great opportunity but remember this is just the beginning – what can you do to make the most of this chance?
To fully seize the opportunity of an extra few days, Tennant set about rethinking the evacuation strategy and repurposing the resources at his disposal. The East Mole breakwater – a structure never designed to be a jetty – was converted into a dock. Boats could moor alongside twenty-four hours a day, regardless of tide. Captains who had been waiting in the channel for troops to be ferried out to them could now directly rescue soldiers themselves. Nearly 18,000 men were evacuated the first day it was used; Over 47,000 the day after.
What could you do differently? Do you possess resources you could put to a new, more effective use or are there ways you could involve members of your team more directly?
The world remembers 'the little ships'. Quite rightly, the civilians who risked everything to do their part and take their small vessels into a warzone and onto the beaches are the most recognisable image of the operation. However, of the 300,000 eventually rescued from Dunkirk, over 70% owed their escape to Tennant's idea of using the mole. He was a Royal Navy officer though – he was doing his duty. The civilians were a small part of the operation but they were doing something extraordinary.
Your part in a great success may not always be obvious. Hopefully this doesn't bother you – personal ambition shouldn't come before the team's result. Your initiative and innovation may be at the heart of a big win but if members of your team have performed exceptionally it is right that they receive the recognition.
The British see the Dunkirk evacuation in 1940 as a heroic success, in the face of potential disaster; the Germans viewed it as the final victory of its Continental European conquests; and today the Russian media has said that Dunkirk was in fact all about cowardice. It is all about perspective. I am in no doubt that those days were an incredible feat of human endeavour, and remind us in business today that, actually, anything is possible!