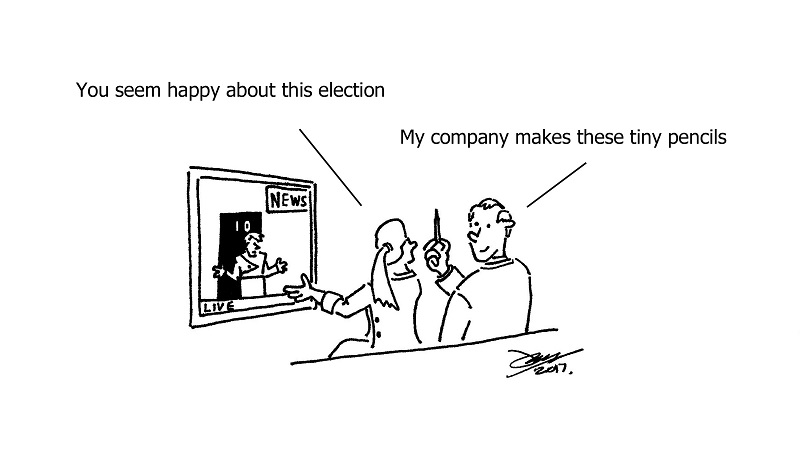 Not much is certain in Twenty-First Century politics. The last General Election didn't follow the predictions of the polls, nor did last year's Brexit vote. Across the pond, President Trump's 2016 victory was not in the script. Despite the lack of certainty surrounding public votes, Theresa May has decided to roll the dice again and yesterday called for a General Election on the 8th of June.
She must have confidence in the outcome to have changed her mind and made the call. The polls strongly agree, though we know that these days no poll survives first contact with the ballot box. Though certainty may be in short supply, we can hope that whatever the result on the 9th June, it will ultimately lead to more certainty and stability in the business world rather than less.
This will be an historic election, with Brexit as the main focus. A fundamental issue dogging the idea of Brexit since last July has been the fact that though the majority of voters chose to leave the EU, there was no agreement across the leave vote as to what a post-EU United Kingdom should look like.
Election manifestos will require parties to lay out their vision of the UK. While it is true that any proposed vision of the UK may not emerge from negotiations with the EU intact, a written statement of intent at least provides a road map. There will be no certainty, but there will be more stability. The first step in a journey is working out where you are to begin with – at least we will have a starting point.
We may not have to suffer the behemoth election campaigns which Americans endure, but the campaigning surrounding the EU referendum last year certainly dragged on. The longer the campaign, the more disruption and uncertainty is caused to the business community. The short six week timetable may mean less disruption to business, which will be welcome.
Questions will still remain afterwards – most notably regarding Europe. However, we can dare to hope that 'business as usual' can resume by mid-June. We should have more stability than we currently have, fewer unknowns and an idea of the nation's direction of travel, or at least the intended direction. Nothing is certain these days but perhaps, when the dust settles, the business world will emerge more stable and assured.