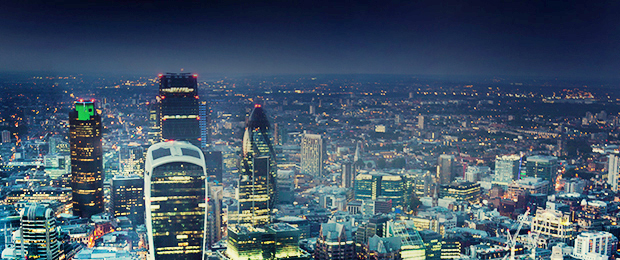 Will your business be affected?
The Senior Managers Regime is due to be extended in 2018. After its initial introduction to the senior staff at banks and insurance companies in 2016, the Regime was extended this March and the new conduct rules applied to almost all staff. Next year, asset managers, financial advisers, stock brokers and others will also be affected. As change rolls on, what can we learn from the past year that will help reduce risk and raise management effectiveness?
A crucial lesson for those due to be affected in 2018 is to act fast. There was a degree of last-minute panic as this year's deadline approached. In an interview given to Financial News on the readiness of the City's banks, Allen & Overy's Sarah Henchoz remarked that it was "incredible how many of them are still asking a lot of quite basic questions about what's required of them". A sizeable amount of information is required and compiling the individual references is a substantial HR undertaking.
Do you have a system in place?
It is linking the certification process to existing Human Resources systems which banks and insurers have found most challenging. Certification verification and performance management are two different fields, yet this method is preferable – especially as individuals records need to be maintained for six years, despite staff turnover and employees leaving the firm.
The creation of individual records has therefore not been without issue. In a statement this March, the FCA reported that:
"In some cases, we have seen evidence of overlapping or unclear allocation of responsibilities… In other cases, firms appear to be sharing responsibility amongst some staff at different levels of management, obscuring who is genuinely responsible".
It is not clear whether this obscuring has occurred intentionally or due to the complexity of the task, but the FCA are clear that a culture of individual accountability needs to be established and the lesson for those who will be required to join this culture next year is to be as precise as possible.
Are your people ready?
A crucial feature of the Senior Managers Regime – and the area where People Risk Solutions has provided the most assistance in the past year – has been the adoption of the Conduct Rules. Over the past year, Senior Managers and certified persons have not only had to abide by these rules but ensure that their team was ready to do so as well by the 7th March 2017.
The conduct rules are designed to set a minimum standard of behaviour and ensure that staff always act with integrity. In order to meet these demands, staff have needed to familiarise themselves with the Compliance rules specific to their business and to focus on day to day issues like data sharing and personal share dealing.
If your business or organisation will fall under the Senior Managers Regime in 2018 you need to be putting systems in place, preparing your people and reducing the risk of breaching rules and triggering regulatory sanctions. Using the experience we have gained helping banking and financial firms through this change, PRS offers bespoke workshops and practical HR support that will allow your staff to fully understand the Conduct Rules and experience real life case study scenarios of the Regime in action. To avoid a panic when the deadline nears and to ensure you and your people are fully prepared, contact PRS today.