Developing People to Drive Individual and Organizational Success
Wednesday 16th October saw the launch of Building an Outstanding Workforce, published by Kogan Page and jointly authored by Paul Aldrich and People Risk Solutions' CEO Andrew Pullman. The official launch event took place in the luxurious surroundings of the Vintry & Mercer Hotel with guests from the fields of HR, psychology, neuroscience and many other sectors – all united in their work by their roles as leaders.
The book itself aims to assist leaders and aspiring leaders in empowering their people, unlocking their potential and building a culture that allows employees to perform to the best of their abilities. A range of strategies are covered to effectively attract, engage, develop and retain the staff needed for sustainable business success. These are explained and presented with practical guidance, expert advice and case studies from companies including Alibaba, Barclays Banking Group, Patagonia, Tata Group and Qantas.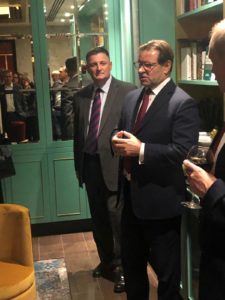 Building an Outstanding Workforce is particularly relevant and useful for understanding the new reality of the workplace and, indeed, what this may look like in the future. Though AI may rise, people will still be central to any successful business. Key issues are covered including how to tailor people management to address the motivations of different generations, the impact of emergent technology on the workforce, the shift in the skills employees now need to learn and develop and how to handle the new challenges of remote and flexible working and the gig economy.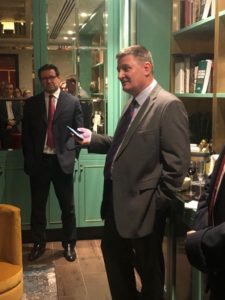 Andrew Pullman brings to the book his 30 years' experience in HR at various global firms, including JP Morgan, Deutsche Bank, Dresdner Kleinwort and his own technology-based people compliance firm, PeopleClear plus his knowledge of people management advice developed and deployed here at People Risk Solutions.
Many excellent texts exist that focus on specific aspects of leadership, but this book draws the many strands together and presents a new people-focused framework for people management that redefines the structure, roles and responsibilities of human resource management and addresses the problems of role ambiguity and conflict associated with HR to deliver people management that everyone needs and deserves. In an increasingly volatile, uncertain, complex and ambiguous world, achieving this sustainable competitive advantage has never been more important.
Building an Outstanding Workforce
Developing People to Drive Individual and Organizational Success
Available to buy at Kogan Page and Amazon
If you are interested in using Building an Outstanding Workforce in a teaching or learning capacity, please contact Kogan Page
For enquiries about professional speaking or other engagements, please contact Andrew Pullman or Paul Aldrich
Chris Cummings, Chief Executive, The Investment Association
Takes us on a comprehensive and engaging journey through what it takes to run a successful organization when the surrounding context is changing fast. The narrative combines deep insight from experienced business leaders, consultants and academics together with case studies from a range of employers. An essential guide for all current and aspiring leaders of people.