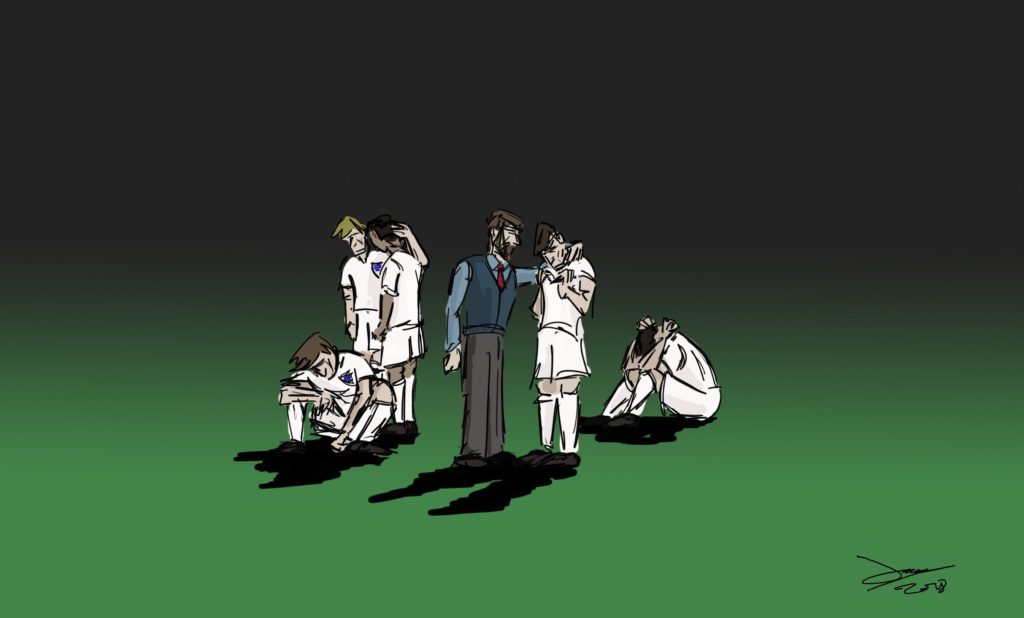 It's not coming home. Not yet, anyway. There is a sense of disappointment, but with it, an overwhelming feeling of pride. Despite losing at the semi final, the England Team's journey to and through the competition has lifted the nation and also shown us some useful lessons about forming and leading a team.
As a relatively young team (and the least experienced in the competition) they have learnt a lot. They have been much more successful than expected. Cynics will point to the opposition they faced and their route to the semi final but anyone who remembers the game against Iceland in 2016 will know that in the past England have been capable of losing to any opposition placed before them.
This time was different. Why were they successful? There are many reasons, but I have identified five key approaches which I believe can be adopted by professions beyond football.
Being well organised and led
The coach, Gareth Southgate, created an environment where the team worked well together. He arranged teambuilding activities with the Royal Marines that helped bond the team. Interestingly, these were conducted without access to mobile phones and social media!
Making good use of specialist coaches
Employing a sport psychologist is nothing new but, in this case, the team identified a key challenge and used the appropriate specialist resources to address it. England are a team who have been accused of not caring sufficiently about international football, especially in comparison with their well-paid club competitions. This was not evident in 2018 and the different ways of working as a team that were introduced delivered a pride and passion not seen for some time.
Creating a safe environment, without traditional rules
Unlike in previous tournaments, family time was encouraged and had the result of keeping the team relaxed and calm. There are many, many people for whom family is the ultimate motivation for work (whether making them proud, providing for them or both). Erecting barriers to work/life balance may seem like a way to encourage focus but can have adverse effects on a team's performance.
Practicing basic skills
The team focused on set pieces such as free kicks in order to optimise their opportunities. This is invaluable advice for any profession – a successful start-up restaurant will have a small menu of winning dishes rather than pages and pages of choice. For an inexperienced team, focussing on the basics and a few areas where you can really deliver is far more important than variety.
The demise of the prima donnas
The focus of the team was the team rather than individual performance. It could be argued that Neymar's theatrics cost the Brazilian team their place in the finals, causing annoyed referees to give the benefit of the doubt to the opposition. Off the pitch (and in the workplace) diva behaviour can be equally destructive and was weeded out of the England camp. As Peter Sullivan, the former captain of the Australian Rugby Team said "A champion team will always beat a team of champions".
Could your team benefit from developing key skills rather than always learning something new? Are you (inadvertently or deliberately) creating a strained environment by limiting people's family time? How do you deal with the company prima donna? There's plenty of food for thought. If something here strikes a chord, please feel free to contact PRS and speak with one of our associate leadership coaches.
The England Team were much more successful than expected, but there is no doubt that they will keep working to improve, as all good teams do.