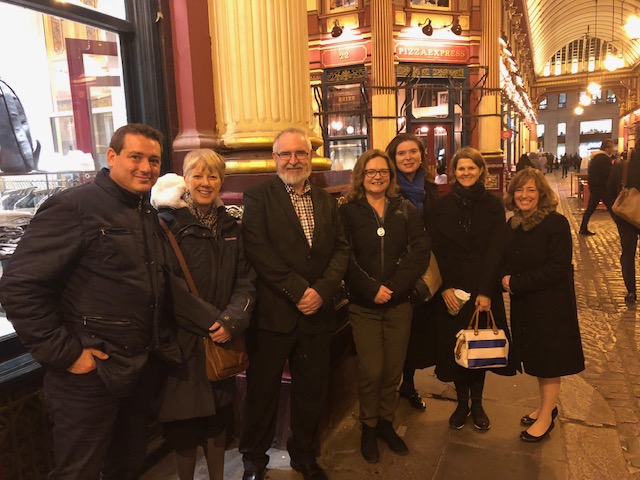 On Tuesday 30 October some members of the PRS Team were given a walking tour of the City of London by Sam Bailey from the City HR Association. Sam is a qualified Blue Badge Tour Guide. The tour concluded with drinks at the Brand Exchange in Birchin Lane.
The History of the City of London goes back over 2,000 years and our tour included tales of Charles Dickens, trading in coffee houses and the remains of a church which was taken brick by brick to the USA after being bombed in the Blitz.
Further events are planned for 2019.